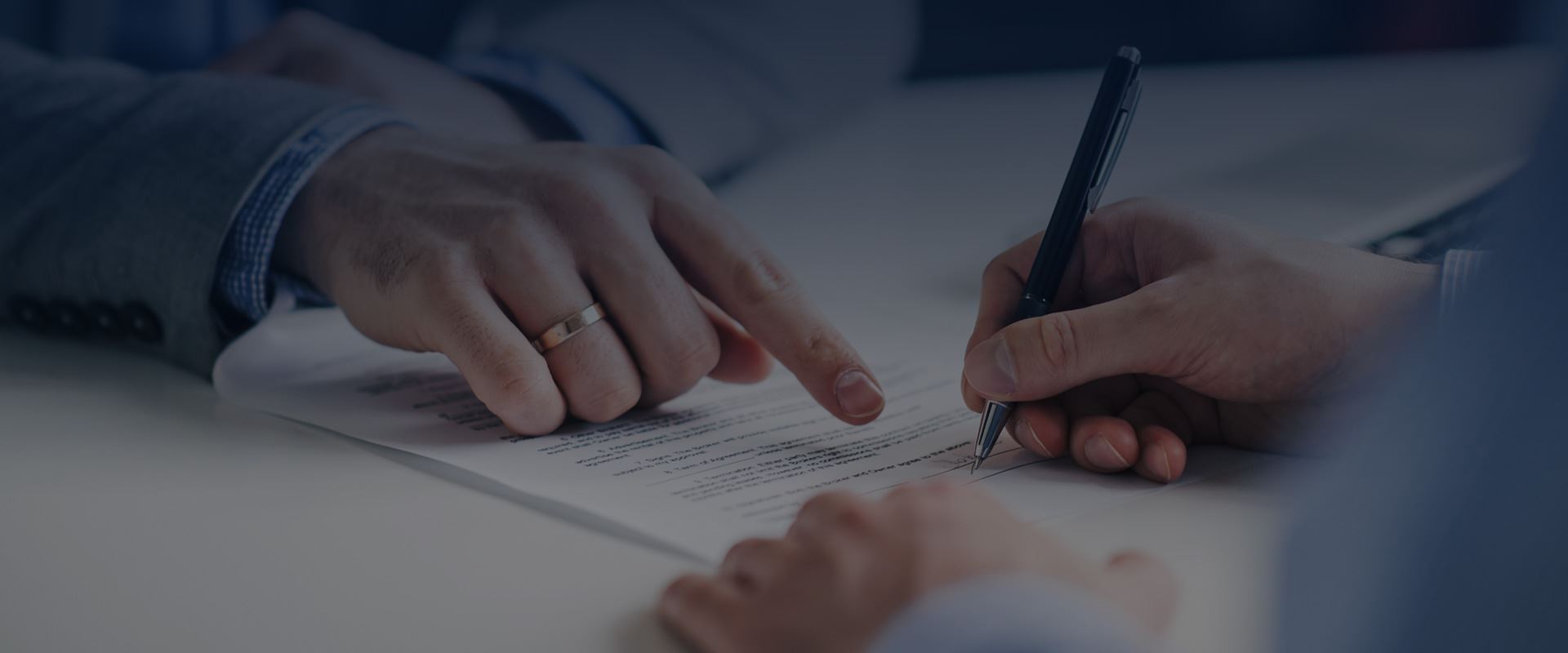 Title Work/Real Estate Closings
Nashville Title Work & Real Estate Closing Attorneys
Title Work Assistance in Nashville
Even the most straightforward real estate transaction warrants careful due diligence and capable legal assistance. The closing process is often stressful and rife with unexpected complications, especially if there are one or more clouds on the title. With so much at stake, you deserve a legal representative who is committed to protecting your interests and can help you navigate each stage of the transaction.
At Lackey McDonald, PLLC, our Nashville real estate closing lawyers are prepared to help you overcome obstacles and encumbrances of all types and sizes. We are well-versed in Tennessee real estate law, and our extensive legal experience gives us the skills and resources we need to confidently handle and solve complex problems. Our firm understands how to swiftly cure title defects and can assist with extensive title work. You will receive genuine attention and direct access to our legal professionals throughout the process, and we will provide a comprehensive level of legal support from beginning to end.
---
If you are preparing to start the real estate closing process and need legal representation, call (615) 392-4916 or contact us online to schedule a free initial consultation. We offer flexible payment options and same-day appointments.
---
How Real Estate Closings Work in Tennessee
Before the real estate closing process can begin, the buyer and seller will need to negotiate and sign a purchase and sale agreement. This contract will specify the preliminary purchase price, the terms of the transaction, any relevant contingencies, and the target closing date. Once this contract is finalized and signed, the closing process begins in earnest.
A real estate closing process in Tennessee will typically include the following steps:
Opening an escrow account: An escrow account temporarily holds funds until the terms of the purchase and sale agreement have been satisfied. The buyer will generally be responsible for making a "good faith" deposit once an escrow account has been opened.
Conducting a title search: A property's title verifies the legal right of ownership. Buyers must confirm that the seller has the legal right to transfer ownership of the property. To do this, they must conduct a title search. If the title is "clean," there are no known encumbrances, and the transaction can proceed without any additional title work. If the title has defects, one or more encumbrances are clouding the title, meaning there is some dispute over or threat to ownership. A buyer should not proceed with a transaction if these defects cannot be resolved.
Purchasing title insurance: Buyers should still procure a title insurance policy even if the title appears to be clean. Title insurance protects buyers in instances where some future, unforeseen dispute jeopardizes their ownership of the property.
Closing process continued:
Facilitating inspections: While sellers are legally required to disclose known property defects, it is still in the best interest of the buyer to hire professional inspectors to examine the property. Buyers should look for electrical issues, structural problems, pest infestations, or any other concern that could impact the livability of the space and the final sale price.
Obtaining an appraisal: Buyers should also hire a professional appraiser to determine the fair market value of the property. If the appraiser's number is lower than the price described in the purchase and sale agreement, the buyer may need to lower the price, cover the difference, or request a second opinion.
Renegotiating the transaction's terms: The buyer may move to renegotiate one or more of the purchase and sale agreement's terms, including the purchase price, if new issues were discovered during the inspections or appraisal. Alternatively, the seller can agree to resolve any issues that were found. If the seller is unable or unwilling to lower the price or fix the problems, the buyer may have a window to safely exit the transaction. Having a strong legal representative to help negotiate on your behalf is crucial during this part of the process.
Conducting a final walk-through: In the days before the scheduled closing date, the buyer should do one final walk-through and make sure all known issues have been satisfactorily addressed by the seller.
Signing closing documents: If all contractual conditions have been met, the buyer and seller can sign the closing documents. These documents should be carefully reviewed to ensure there are no errors or surprises. After this paperwork has been signed, escrow funds will be released, and the buyer will be responsible for making payments.
Depending on the circumstances of the transaction and the presence of any complicating factors, a real estate closing in Tennessee can take anywhere from several weeks to several months. Having our Nashville real estate closing attorneys by your side can make your closing easier. Whether you are a buyer or a seller, we will make every effort to keep the process moving and avoid unnecessary delays.
Curing Title Defects in Tennessee
Unexpected title clouds can quickly derail a real estate closing that was otherwise proceeding smoothly. You do not necessarily have to abandon the planned purchase of a property just because there are title issues. Title work can, in many cases, repair defects and get a transaction back on track.
Our Nashville real estate closing lawyers can perform title work on many types of defects, including:
Errors in public records: A simple clerical error, such as a spelling or filing mistake, can cloud a title. These errors can often be resolved, but it may take time and financial resources to do so.
Unknown liens: When a previous owner does not pay their bills, a financial institution, contractor, or some other entity can place liens on their property. These liens must be released before the current owner can safely carry out a transfer of ownership.
Boundary disputes: If there are boundary discrepancies across multiple land surveys, an adjoining landowner may be able to claim a portion of the encumbered property.
Undiscovered easements: When a property owner grants an easement, they give another person or entity — including a business or the government — the right to use their property under certain terms. A new owner generally inherits the existing easements tied to the property, so they must take the time to understand how these encumbrances impact their rights.
Undiscovered wills: If someone passes away without a will, their estate assets are distributed in accordance with Tennessee's intestacy laws. In most cases, this means the deceased person's most immediate surviving relatives inherit estate assets, including any real property. If a valid will is discovered later on — and the real property is left to someone other than the relative who inherited it — the chain of title may experience serious complications.
---
Need help with title defects? Contact our team at Lackey McDonald, PLLC online or call (615) 392-4916 today.
---