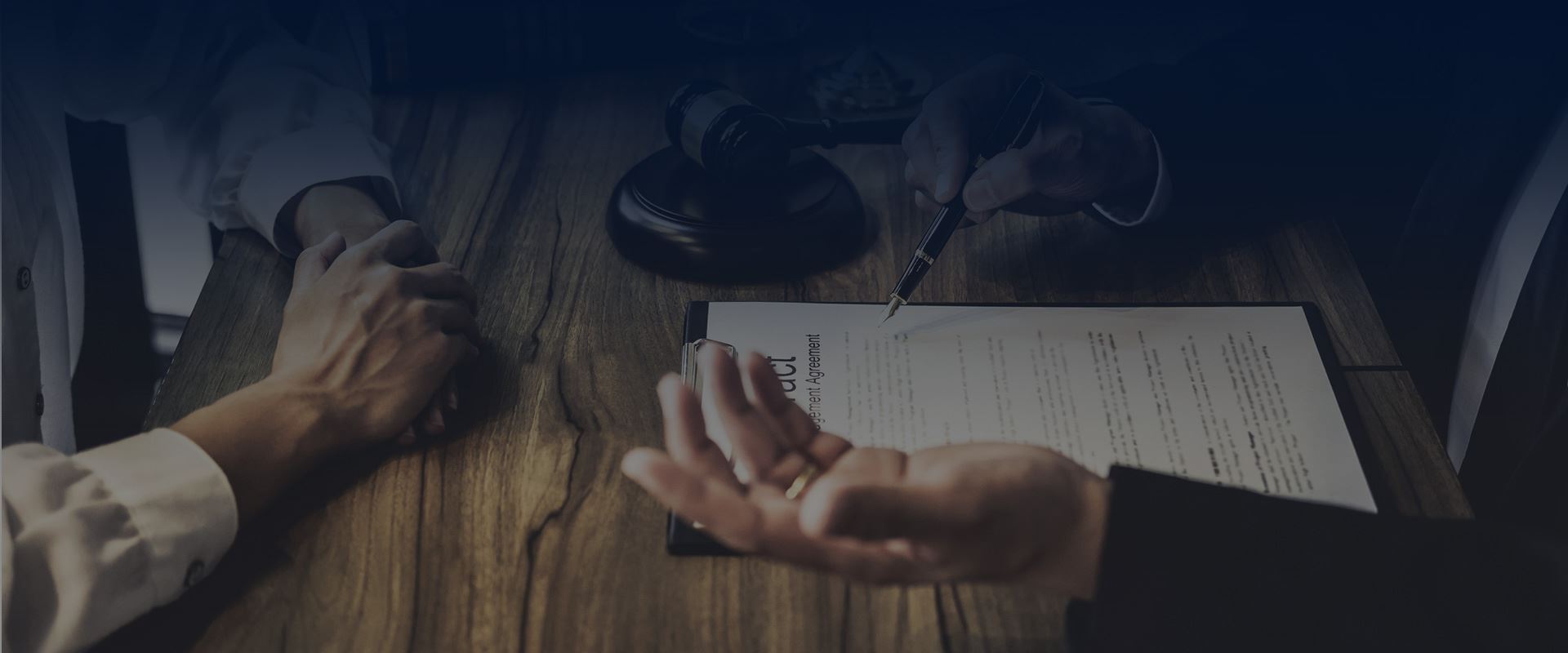 Our Practice Areas
Top-Notch Legal Services in Nashville
Our seasoned lawyers at Lackey | McDonald, PLLC strive to deliver outstanding service to all of the clients we serve. We proudly take on cases throughout the greater Nashville area that involve a variety of legal matters. If you're looking for comprehensive legal services that you can rely on, then don't hesitate to get in touch with our law firm to discuss the details of your situation. Our legal team is committed to using our years of experience and extensive legal resources to guide clients through every aspect of their cases.
---
To request a case consultation with Lackey | McDonald, PLLC, call (615) 392-4916 today.
---
Estate Planning & Probate
Do you have a last will and testament that states your final wishes? Do you have all of the necessary legal documents to leave your assets to your heirs when you die? With our estate planning services, our lawyers can ensure that your future and legacy are protected after you pass away. From will drafting services to probate preparation, we can help you prepare for the unexpected. Stop by our firm in Nashville to get answers from one of our highly qualified estate planning attorneys.
Family Law
We understand that family struggles are an unfortunate part of life. That is why we are here to assist if you need legal advice regarding divorce, alimony, child support, and other important matters that fall under the category of family law. Although it is never fun when family disputes happen, our legal team will stand by your side and do everything we can to support all your case needs.
Business Law
Do you own a business in Nashville? If so, it is wise to invest in dedicated legal counsel from a business law litigation attorney. Our lawyers are a valuable resource when it comes to assisting business owners with litigating disputes, hiring employees, creating strong contracts, and much more. No matter the size of your business operation, it is beneficial to have a Nashville litigation lawyer in your corner to make sure your assets and intellectual properties are fully protected.
Personal Injury
Have you or a loved one suffered a serious injury that was caused by another party's negligence? We are here to help you pursue justice and the compensation that you deserve for your injury damages. Whether your injury was the result of a car accident or a slip and fall accident, we can build a strong legal strategy and handle your case with care and compassion.
Real Estate
Real estate matters can be complex because they require in-depth knowledge of regulations and building codes. Understanding all of this on your own while trying to buy or sell a home can be overwhelming. Our lawyers know that real estate decisions are among the most important decisions you will make in your life. That is why you need assistance from a skilled real estate attorney who can handle the ropes for you.
Contact Our Legal Team in Nashville Today
Are you interested in finding out more about how our services can help you resolve your legal issue? Then stop by our law firm or give us a call today so we can review your case and get started putting our skills and experience to work for you.
---
To speak to a lawyer at our firm, give us a call at (615) 392-4916 to request a free consultation for most case types.
---
"Julianne is the best lawyer that I've ever worked with."

- Kim H.

"I was very happy with the results, her professionalism and her attention to us, as clients."

- Ken C.

"Julianne was a dream attorney with heart. She was attentive and thoughtful throughout the entire process."

- Amber W.