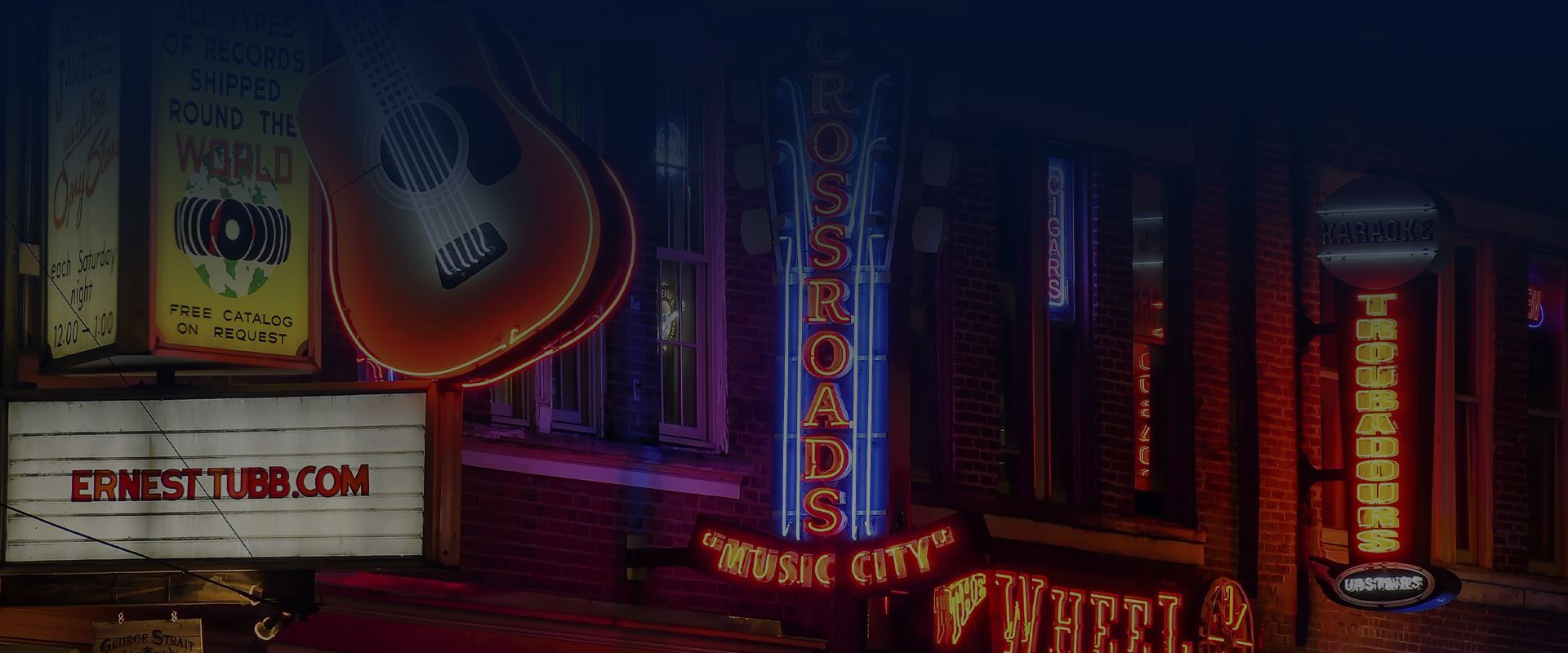 Entertainment & Digital Media
Nashville Entertainment & Digital Media Attorneys
Entertainment Industry Representation in Nashville
The entertainment and digital media industries have historically offered a vast array of exciting opportunities to creative professionals and businesses, and a trusted legal professional can help individuals and companies successfully navigate what can be a complex space. Entertainment law combines a variety of overlapping legal disciplines, including employment law, business law, contract law, and civil litigation.
At Lackey McDonald, PLLC, our Nashville entertainment lawyers have the extensive experience needed to solve complex legal problems. We are prepared to help our clients handle everything from intellectual property protection to talent agreements. No matter your role in the entertainment industry, we are confident we can offer the genuine attention and robust legal resources you need to succeed.
---
Contact us online or call (615) 392-4916 to schedule an initial consultation with our team. We offer flexible payment options and same-day appointments.
---
Our Entertainment Services
When you hire Lackey McDonald, PLLC, you get a legal partner who will work to protect your interests every step of the way. We provide each of our entertainment clients with the genuine attention and comprehensive support necessary to achieve their objectives. Our firm has a complete understanding of how the entertainment industry operates in Tennessee and is ready to leverage our knowledge to your benefit.
Our Nashville entertainment attorneys can assist you with:
Intellectual property licensing and protection: We can assist with the registration of copyrights, trademarks, and patents. Our team helps individual creators and businesses draft, review, and finalize licensing agreements of all types. Our firm also represents our clients in any disputes related to an intellectual property licensing contract.
Talent agreements: "Talent" consists of actors, writers, singers, directors, producers, performers, and anyone else who offers some form of creative service. Talent agreements are integral to any project or relationship and can include release forms, agency agreements, and employment agreements. We can assist individual talent and businesses with these contracts.
Copyright infringement lawsuits: Though copyrights are granted automatically when creative works are created, you must register your intellectual property if you wish to take legal action against someone who steals or misappropriates your work. In a copyright infringement lawsuit, you can potentially recover statutory or actual damages resulting from the theft or misconduct.
Our firm knows how to approach this type of litigation and will fight for the compensation you deserve.
---
If you have legal questions about the entertainment industry, do not hesitate to contact our team online or call (615) 392-4916 today.
---